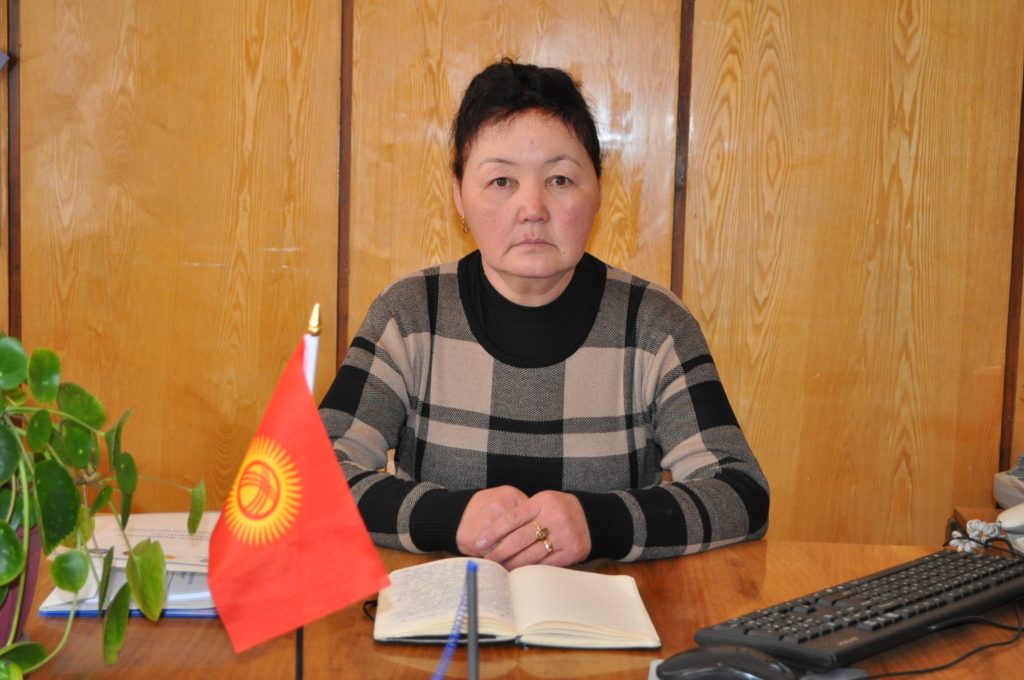 Dean: Koylubaeva Aigul Kadyrbaevna, Сandidate of Philological Sciences, Associate Professor
Address: Karakol, Tynystanov street, 32/328
Phone: 03922 52597

The history of this faculty goes in parallel with the history of the University. In 1992Kyrgyz philology was transformed as an independent faculty. The first dean K.Abakirov, and the present dean A.Dunkanayev and colleagues made a great contribution to the development of the faculty. In connection of the changes in the 2012-2013 academic year, the faculty began to be called Kyrgyz philology, pedagogy and art. At present, the dean of the faculty is Dunkanaev A.T. He is a doctor of Philology, professor.
The faculty has 5 departments, which train and educate students, conduct research work.
1. The Department of the Kyrgyz language
2. Department of Kyrgyz Literature and Manas Studies
3. Department of Primary Education
4. Department of Art and Design
5. Department of History, Philosophy and Sociology
There are 54 people in the faculty, 4 of them are doctors of science, 8 are candidates of science, 2 are folk artists, 6 are associate professors, workers are working for the benefit of students, so that they receive in-depth knowledge and decent education.
The faculty prepares the following specialized specialists
No.
Direction and Profile
Qualifications Academic degree
Duration of
study
1
55033 "Kyrgyz language and literature"
bachelor
4
2
540200"Pedagogy and methodology of
primary education"
bachelor
4
3
550600 "Art"
bachelor
4
4

550400 Socio-economic education

bachelor
4
5

540200 Social work direction

bachelor
4
The main goal of the faculty:
– Teaching at a high theoretical and methodological level of all academic disciplines of the faculty.
– Strengthening with the use of historical maps and archival sources as visual aids for improving the quality and effectiveness of training
– Attracting students t, the achievement of the relevance of the thesis and quality of their implementation
– Attracting young teachers of the faculty to research work and assisting them in the scientific direction
– Conducting systematic work to improve the knowledge of teachers.
Faculty Mission
The mission of the faculty of Kyrgyz philology, pedagogy and art is to provide pedagogical training for the sustainable development of the Issyk-Kul region; ensuring sustainable innovative development of educational and research activities in the field of primary and secondary schools; deepening integration into the educational multicultural space.